Gutter Installation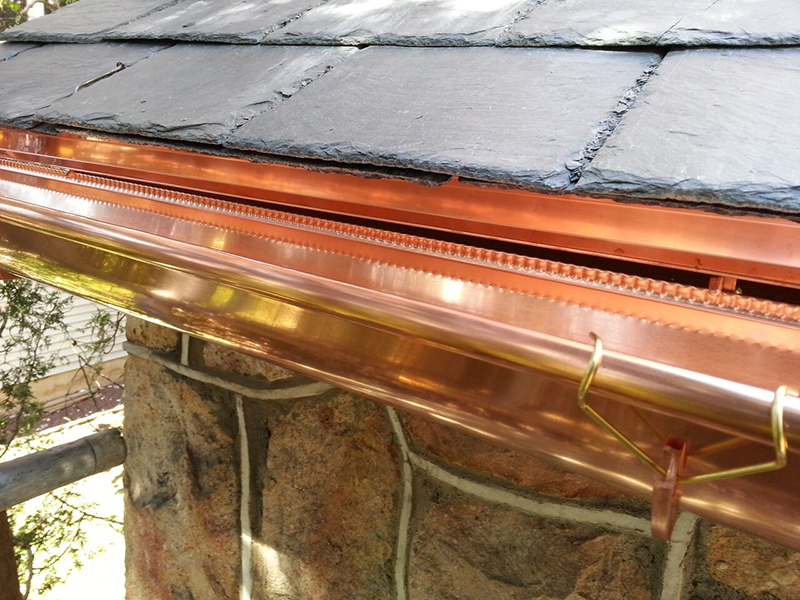 All of our installations are done by our own employees. Our professional installation team custom makes all the pieces on site to create a complete gutter system that meets your home's specific need.We use only the highest quality aluminum and stainless steel products available on the market. All of our gutters use a hidden hanger that is screwed to the face board so it can never come loose. Our quality oriented approach gives you a finished product that you will love for years to come.
We offer 35+ standard colors, and 30+ custom colors
Copper, galvanized steel, and mill finished aluminum is also available.
We install both 5" and 6" seamless k-style gutters with 2×3 and 3×4 downspouts.
We also install 5" and 6" seamless half round gutter with 3" and 4" smooth or corrugated downspouts.
For commercial use we install 7" box and 7″ k-style gutter with 4×5 downspouts
All of our work comes with the Lehigh Gap guarantee:twenty years on material and ten year on workmanship.