Double Hung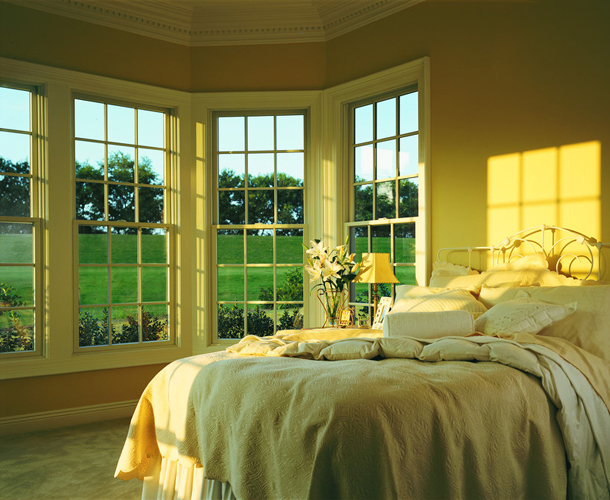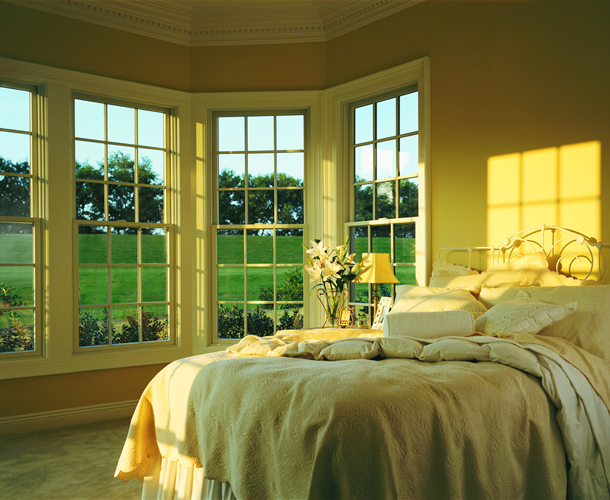 Double hung windows have two sashes in a single frame which slide up or down to provide ventilation. A great feature of this style window is that both sashes have the ability to tilt-in and pop out for easy cleaning of the outside glass. This style window can be placed anywhere in the home. They are easy to operate and easy to clean. They give your home that traditional wood window look while providing you with increased energy efficiency and eliminating maintenance. Double hung windows are the most popular windows among homeowners.
Our Double Hung windows come with many options from grids, hardware, exterior colors and interior finishes. You can also choose from a half screen or a full screen to help you enjoy the fresh air and keep the bugs out.
Below is information on the windows we offer in a Double Hung style.
ANDERSEN WINDOWS
No one knows more about windows than Andersen. We've been making them for over 110 years. Our full-range of beautifully crafted, energy efficient products are the perfect fit for your home. Andersen is the most used brand in the window and patio door industry. The warmth and beauty of our windows will surely make your home something to admire.
E-SERIES EAGLE
With E-Series windows and doors from the Andersen Architectural Collection the home you've always imagined can be more than a dream. More than just a vision. It can be a reality.
Custom colors. Unlimited design options. Dynamic sizes and shapes. Every E-Series window and door is made to your exact specifications, giving you unmatched freedom. 50 colors is only the beginning.
VIWINCO
Viwinco believes in the quality of their products and stands behind them with a lifetime warranty on the whole window unit. They are structurally strong and thermally efficient. They are the perfect blend of beauty and functionality.
A lot of companies use the word "quality" but what does quality mean when Viwinco says it and what can you expect from our products? To us, quality is designing and manufacturing the best-performing custom-sized windows and patio doors to meet or exceed industry standards. It means that as we select each component to make our finished products we look at how it improves thermal performance, functionality and dependability. And it means paying attention to all the small details throughout the manufacturing and delivery process—even hand-washing each window before it's packaged for shipping.
One hand operated tilt and lock system not only provides a clean view looking outside or in, it also makes cleaning easier.